Are you a vaping enthusiast in search of the perfect flavor? Look no further than the Kangvape Onee Stick 1900. With its long-lasting 1200mAh battery and an amazing array of exciting and delicious flavors, this device offers a vaping experience like no other. In this article, we'll delve into the world of Onee Stick flavors and help you choose the best option for your preferences.
Understanding the Kangvape Onee Stick 1900
The Kangvape Onee Stick 1900 is a sleek and compact disposable vape pen designed for convenience and portability. It boasts a powerful 1200mAh battery that ensures a long-lasting vaping experience, allowing you to enjoy up to 1900 puffs before needing to dispose of the device. Its user-friendly design and ease of use make it a popular choice among both beginners and experienced vapers.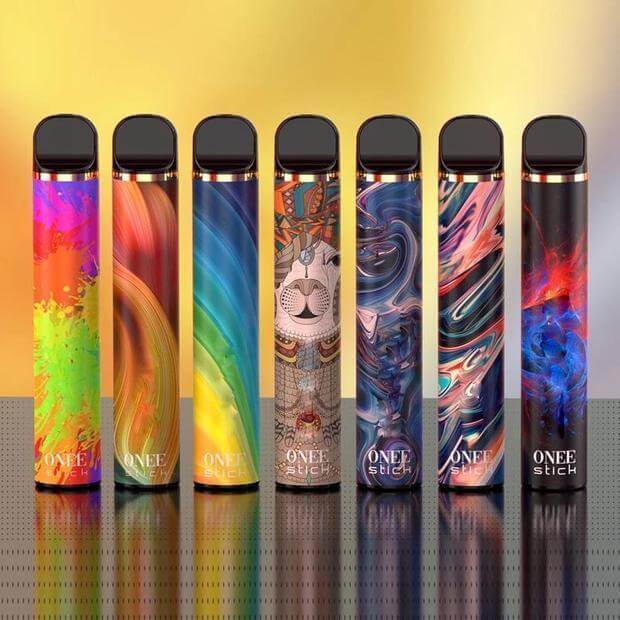 Exploring the Best Onee Stick Flavors
One of the most enticing aspects of the Kangvape Onee Stick 1900 is its wide range of flavors. Let's take a closer look at some of the best flavors available:
Cool Mint: Indulge in a refreshing and icy burst of cool mint that invigorates your senses.
Vintage: Experience the classic taste of tobacco with a hint of sweetness, reminiscent of a vintage cigarette.
Yellow Breeze: Enjoy a tropical twist with the smooth and mellow flavors of exotic fruits and a hint of yellow breeze.
Blue Razz Ice: Immerse yourself in the tangy and cooling sensation of blue raspberry, perfect for a summer vape.
Musky: Delight in the rich and aromatic blend of musky flavors that offer a unique and satisfying vaping experience.
Banberry: Savor the delicious fusion of sweet banana and juicy strawberry, creating a delightful concoction.
Tuity Fruity: Embark on a fruity adventure with a vibrant mix of various tropical fruits that will tantal ate your taste buds and leave you craving for more.
Strawberry Kiwi: Experience the harmonious combination of juicy strawberries and tangy kiwi, delivering a delightful fruity vape.
Choosing the Right Flavor for Your Vaping Experience
With such a diverse range of flavors available, choosing the right one for your vaping experience can be exciting yet challenging. Consider your personal preferences and taste preferences when making a selection. If you enjoy fresh and minty flavors, the Cool Mint or Blue Razz Ice might be perfect for you. For those who appreciate the richness of tobacco, the Vintage flavor offers a classic choice. If you prefer fruity and tropical notes, options like Yellow Breeze, Banberry, or Tuity Fruity will satisfy your cravings. Ultimately, the best flavor is the one that suits your taste and brings you the most enjoyment.
Conclusion
The Kangvape Onee Stick 1900 offers an exceptional vaping experience with its long-lasting battery and an impressive variety of flavors. Whether you prefer cool and minty sensations, classic tobacco undertones, or fruity delights, the Onee Stick 1900 has a flavor to suit your taste. Choose your favorite flavor, enjoy the convenience of a disposable vape, and indulge in a satisfying vaping experience. Don't miss out on the opportunity to elevate your vaping journey with the Kangvape Onee Stick 1900.