In the fast-paced world of vaping, where innovation meets style, the Vozol Star 6000 emerges as a true gem. This beautifully crafted device redefines elegance and functionality, offering a vaping experience that is both sustainable and enjoyable. In this comprehensive review, we will delve into the intricate details of the Vozol Star 6000, exploring its unique features, design, and the environmental consciousness that sets it apart in the vaping industry.
1. The Beauty of PCR Materials
At the heart of the Vozol Star 6000 lies its commitment to sustainability. Utilizing PCR (Post-Consumer Recycled) materials in 65% of the device, Vozol has taken a significant stride towards reducing wasteful production and carbon emissions. This not only benefits the environment but also showcases the brand's dedication to responsible manufacturing.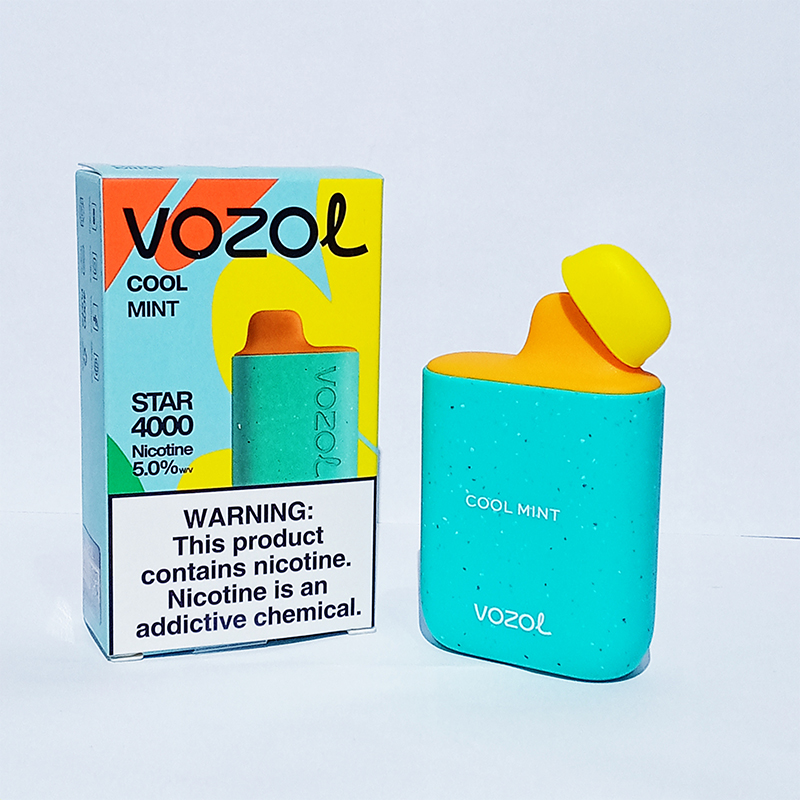 2. A Touch of Texture
What sets the Vozol Star 6000 apart is its exquisite texture. The use of PCR materials gives the device a unique sprinkled surface, providing users with a tactile experience like no other. This attention to detail adds depth to the device, making it a pleasure to hold and use.
3. Vibrant Colour Palette
Vozol understands the importance of aesthetics in the world of vaping. The Star 6000 boasts a vibrant colour palette that caters to diverse tastes. Whether you prefer subtle pastels or bold, eye-catching hues, there's a Star 6000 for everyone. The device becomes an expression of your style, reflecting your personality with every puff.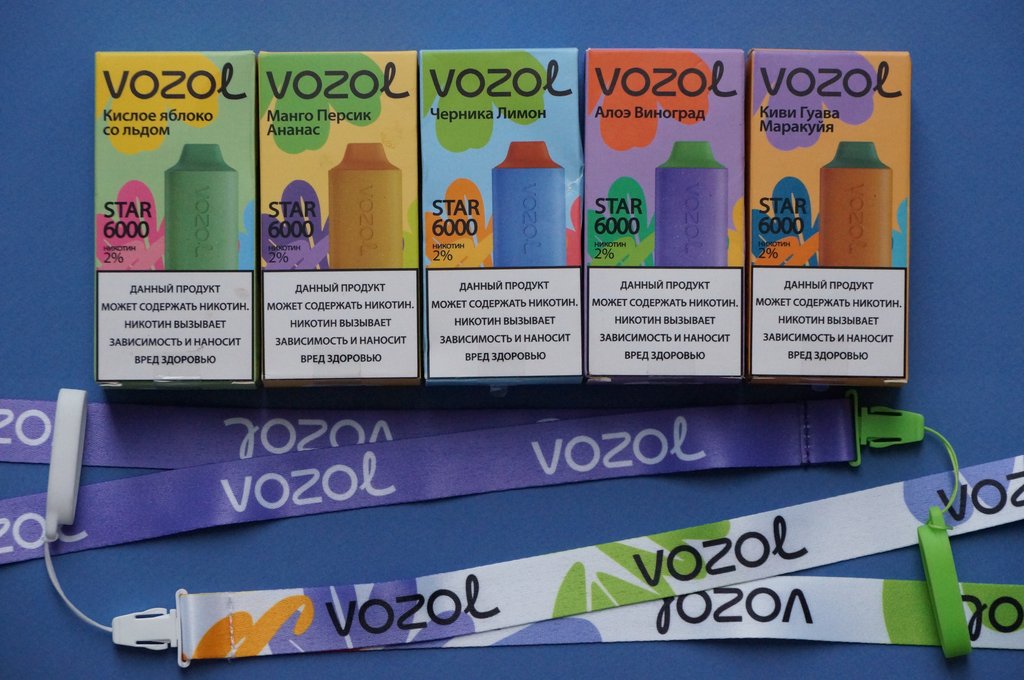 4. Sleek and Compact Design
In addition to its visual appeal, the Vozol Star 6000 offers practicality through its sleek and compact design. Perfectly sized to fit in your palm or pocket, this device is ideal for vapers on the go. Its rounded edges enhance ergonomics, ensuring a comfortable grip during extended vaping sessions.
5. Impressive Performance
Beyond its captivating appearance, the Vozol Star 6000 delivers exceptional performance. With a built-in 500mAh battery, it offers long-lasting vaping sessions, allowing users to enjoy their favorite flavors without interruptions. The device features a 14ml capacity, 50mg nicotine strength, and a 1.2Ω mesh resistance, ensuring a smooth and satisfying vaping experience with every puff.
6. A Promise of 6000 Puffs
One of the standout features of the Vozol Star 6000 is its impressive puff count. With the capacity to deliver up to 6000 puffs, this device ensures longevity and value for money. Vapers can indulge in their favorite flavors without the constant need for refills, making it a convenient choice for enthusiasts.
Conclusion: Elevate Your Vaping Experience
In conclusion, the Vozol Star 6000 transcends the boundaries of conventional vaping devices. Its sustainable approach, coupled with a visually appealing design and impressive performance, makes it a top choice for vapers seeking both style and substance. By choosing the Star 6000, you not only enhance your vaping experience but also contribute to a greener planet.