Are you curious about how long Puff Plus lasts? Do you want to know the duration of each Puff Plus, how many puffs you can get out of it, and the amount of e-liquid and nicotine it contains? Then, you have come to the right place. This article will provide you with a comprehensive guide on Puff Plus, answering all your queries regarding the duration, puffs, and other essential features.
What are Puff Plus?
Puff Plus is a type of disposable e-cigarette that comes with a pre-filled e-liquid and an integrated battery. It is a compact and user-friendly device that requires no charging or refilling. Once you finish using it, you can dispose of it and buy a new one.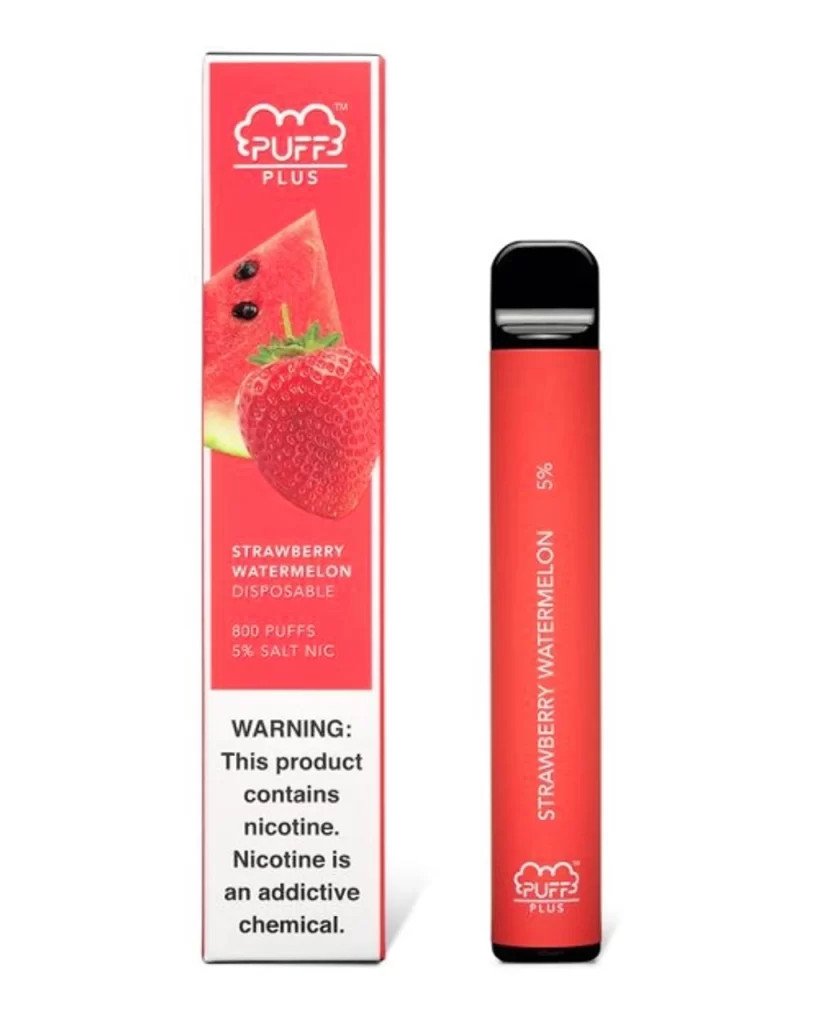 How long does Puff Plus last?
Puff Plus lasts for a reasonably long time, depending on your usage. On average, a Puff Plus lasts for about one weeks from the manufacturing date. However, the duration also depends on the storage conditions. If you store your Puff Plus in a cool and dry place away from sunlight, it may last longer than expected.
How many puffs do you get from a Puff Plus?
Each Puff Plus comes with approximately 800 puffs, which are enough to last for days on end, depending on your usage. The number of puffs you can get also depends on the duration of each puff. If you take longer puffs, the battery may drain faster, and you may get fewer puffs.
What is the nicotine content of Puff Plus?
Puff Plus contains 5% nicotine, which is a relatively high concentration. Therefore, it is essential to use it responsibly and not exceed the recommended daily dose.
How much e-liquid does a Puff Plus contain?
Each Puff Plus contains 3.2mL of e-liquid, which is a generous amount compared to other disposable e-cigarettes in the market. Therefore, you can enjoy extended vaping sessions without worrying about running out of e-liquid.
How do you use Puff Plus?
Using Puff Plus is a straightforward process. You don't need any prior knowledge or technical skills to use it. All you need to do is remove the packaging, remove the silicone plug, and start vaping. There are no buttons to press or settings to adjust. Puff Plus is draw-activated, which means that the device will start producing vapor as soon as you inhale from the mouthpiece.
How to choose the right Puff Plus for you?
If you're considering buying Puff Plus, it's essential to choose the right flavor and nicotine strength that suits your preference. Puff Plus comes in a variety of flavors, such as Mixed Berries, Guava Ice, and Strawberry Watermelon. Moreover, Puff Plus offers different nicotine strengths, such as 2%, 3%, and 5%, catering to different nicotine tolerance levels.
Where to buy Puff Plus?
Puff Plus is widely available in various vape shops and online stores. However, it is crucial to purchase Puff Plus from reputable vendors to ensure that you're getting a genuine and safe product. Moreover, you can check the manufacturing date and the expiry date of Puff Plus before purchasing it.
Conclusion
In conclusion, Puff Plus is an excellent choice for those who want a convenient and user-friendly vaping experience. It lasts for a reasonably long time, comes with a pre-filled e-liquid and an integrated battery, and offers a variety of flavors and nicotine strengths. However, it is essential to use it responsibly and dispose of it properly.