In this Esco Bar H20 review, we will explore the features and performance of this revolutionary vape device. Esco Bar H20 stands out in the market due to its impressive specifications, including a high puff count, large e-liquid capacity, and a rechargeable battery. With its sleek design and advanced technology, this device promises an exceptional vaping experience. Let's dive into the details and discover what sets Esco Bar H20 apart from other vape devices.
What is Esco Bar H20?
Esco Bar H20 is a cutting-edge vape device that offers an extended vaping experience with its remarkable capacity of up to 6000 puffs per device. This device is designed for those who enjoy longer sessions without the need for frequent refills or battery recharges. With its sleek and portable design, the Esco Bar H20 is suitable for both beginners and experienced vapers.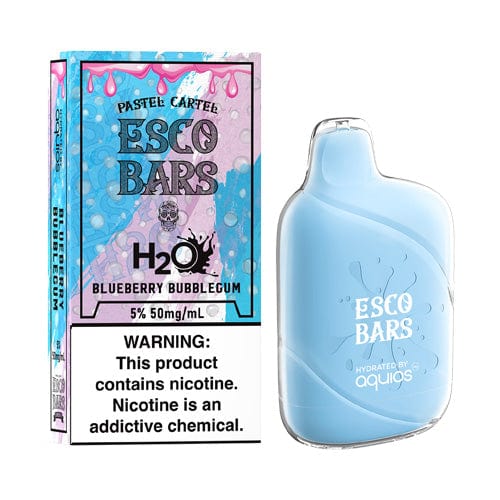 Design and Build Quality:
The Esco Bar H20 boasts a sleek and modern design that fits comfortably in the hand. Its ergonomic shape and lightweight construction make it convenient to carry and use. The device is made from high-quality materials, ensuring durability and longevity.
Flavor Options:
Esco Bar H20 comes in a wide range of enticing flavors, catering to different taste preferences. Whether you enjoy fruity, menthol, or dessert-inspired flavors, Esco Bar H20 has a variety of options to choose from. Each puff delivers a satisfying and flavorful experience.
Blueberry Bubblegum: A delicious Bubblegum with a fruity hint of blueberry to top it off.
Green Apple: A crisp and tart green apple straight from the tree.
Mango Lassi: A fruity and creamy scrumptious Mango Lassi smoothie made to perfection
Strawberry Milkshake: A creamy strawberry milkshake with just the right amount of sweet and cream.
Vanilla Custard: A sweet and savory cheat meal in a vape. Creamy custard in a vanilla flavor.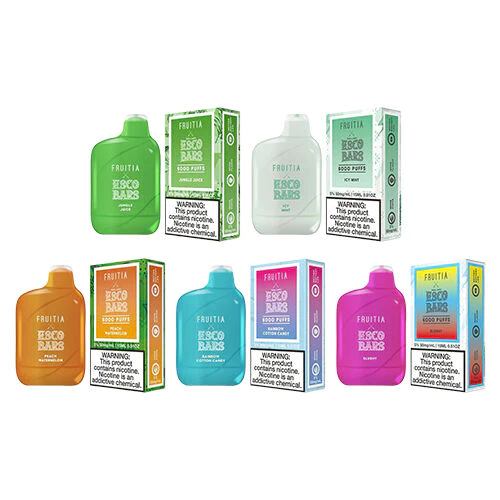 Performance and Longevity:
One of the standout features of the Esco Bar H20 is its impressive puff count. With up to 6000 puffs per device, users can enjoy extended vaping sessions without the need for refills or replacements. The device utilizes a high-capacity 15ml e-liquid tank, ensuring long-lasting usage.
Convenience and Portability:
The Esco Bar H20 is designed with convenience in mind. It features a rechargeable 650mAh battery, which can be easily charged via USB-C charging. The device is draw-activated, eliminating the need for buttons or complicated settings. Its portable size makes it travel-friendly and suitable for on-the-go vaping.
Health and Safety:
Esco Bar H20 utilizes 5% water-based nicotine, providing a smoother vaping experience compared to traditional nicotine-based e-cigarettes. This formulation reduces throat irritation while still delivering a satisfying hit. The device also incorporates safety features, such as overheat protection and short-circuit protection.
Pros and Cons:
Pros:
Up to 6000 puffs per device
15ml e-liquid capacity
Rechargeable 650mAh battery
Wide range of flavor options
Sleek and portable design
Cons:
Limited availability in some regions
Conclusion:
In conclusion, the Esco Bar H20 offers an exceptional vaping experience with its high puff count, large e-liquid capacity, and rechargeable battery. Whether you are a beginner or an experienced vaper, this device provides convenience, performance, and longevity. With its sleek design and wide range of flavors, the Esco Bar H20 is a standout option in the vape market.